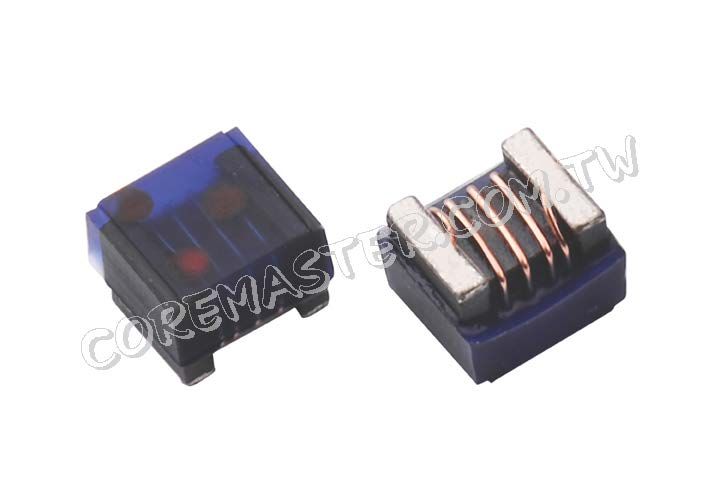 Wire Wound Ferrite Chip Inductors (WCIL Type)
Typ WCI
Cewka indukcyjna SMD dla linii sygnałowej
*Zgodny z RoHS
---
Cechy
Bardzo silna lutowność metodą lutowania rozpływowego i lutowniczego lub lutowania na fali.
Bardzo dokładne wymiary mogą być montowane automatycznie.
Zaciski są bardzo odporne na siły ciągnące.
Wysoka niezawodność w środowiskach o nagłych zmianach temperatury i wilgotności.
Wysoce odporny na wstrząsy mechaniczne i nacisk.
Doskonałe cechy Q i najszersze wybory to rówieśnicy.
Aplikacje
Mikro telewizory, telewizory ciekłokrystaliczne, kamery wideo, przenośne magnetowidy, radia samochodowe, radioodtwarzacze samochodowe, radioodbiorniki taśmowe, tunery telewizyjne, telefony komórkowe, radio i inne urządzenia elektroniczne.
Product List
Customized inductor, choke, coil, and ferrite core.

Ściągnij
Core Master Wire Wound Ferrite Chip Inductors (WCIL Type) Service Introduction
Core Master Enterprise Co., Ltd. is Taiwan, China Wire Wound Ferrite Chip Inductors (WCIL Type) supplier and manufacturer with more than 30 years experence. Since 1982, in the Inductor, Choke, Coils and Ferrite Core Market, Core Master has been offering our customers high quality Wire Wound Ferrite Chip Inductors (WCIL Type) production service. With both advanced technology and 30 years experience, Core Master always make sure to meet each customer's demand.
Core Master welcome you to view our other quality products and feel free to
Contact Us
.